Today 2nd of July 2020
Sun, clouds and thunderstorms: South Tyrol remains under the influence of humid and unstable air masses.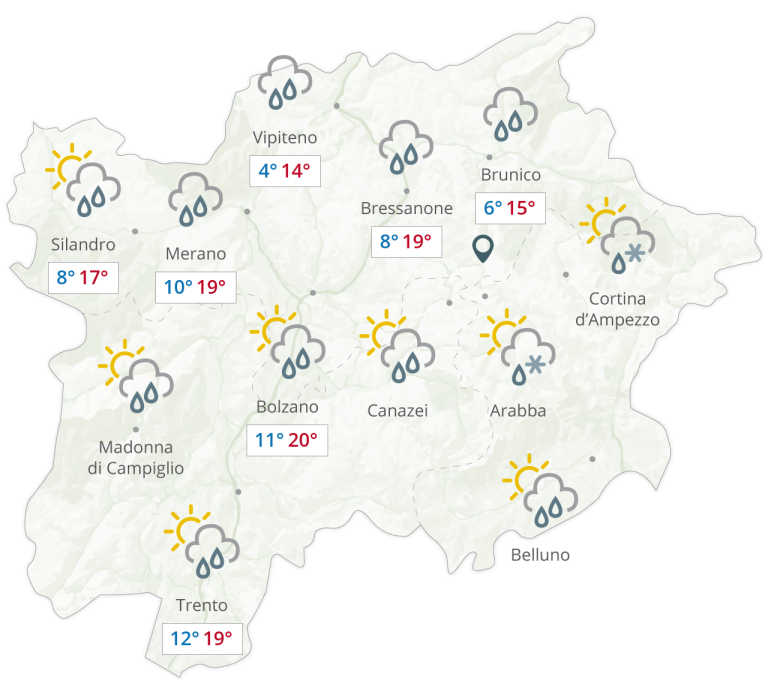 The weather
Partly sunny. In the afternoon and evening cumuliform clouds with thunderstorms will develop. Maximum values between 23° and 30°.
Mountain weather
In the afternoon and in the evening heavy thunderstorms will develop.
Tomorrow 3rd of July 2020
Changeable conditions, slightly cooler: Low pressure conditions.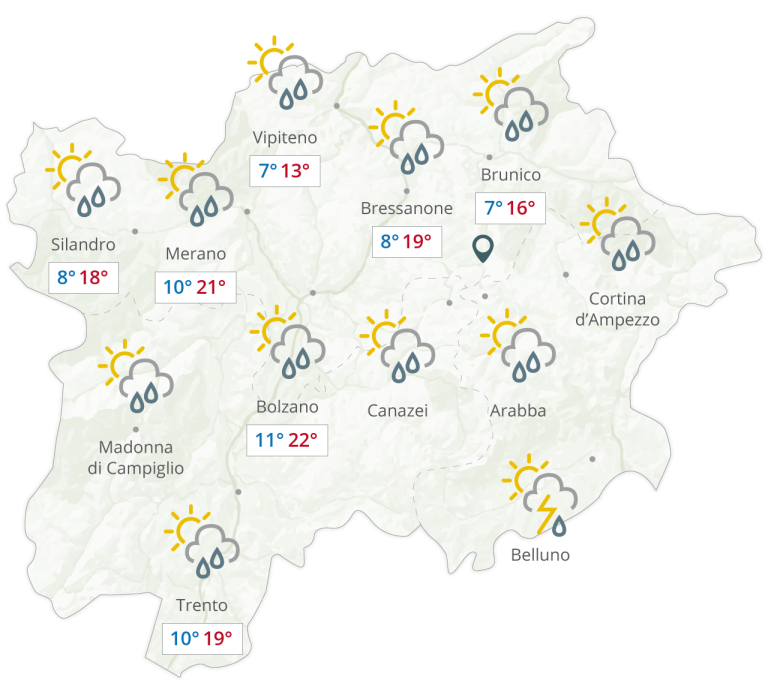 The weather
Mostly cloudy. Possibility of isolated rain showers in the morning, more rain showers and thunderstorms in the afternoon. In the north Föhn. High temperatures between 20° and 27°.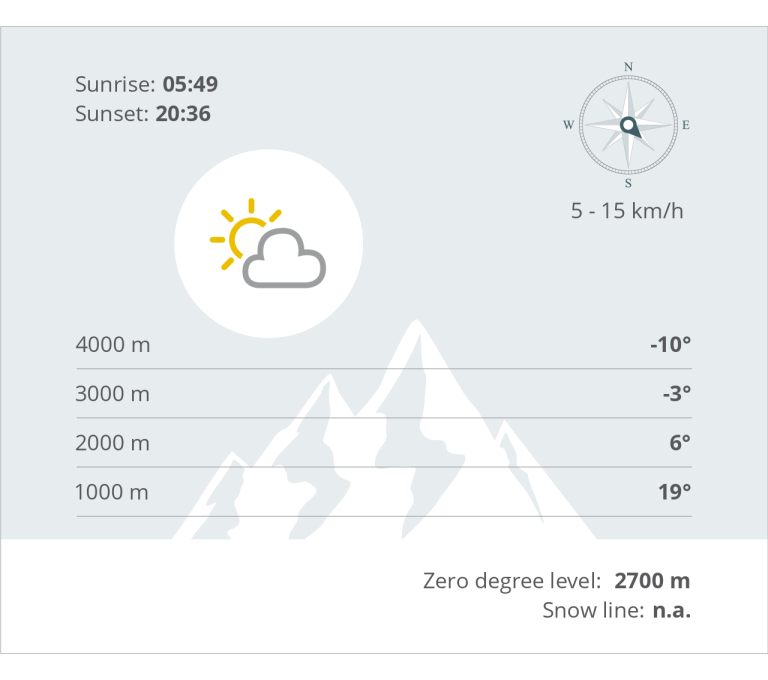 Mountain weather
Mostly cloudy with sunny spells. During the day rain showers and thunderstorms.

saturday
04
Cloudy
max: 30°
min: 9°

sunday
05
Partly cloudy
max: 33°
min: 8°

monday
06
Partly cloudy
max: 33°
min: 11°

tuesday
07
Cloudy
max: 27°
min: 13°