Today 4th of Mar 2021
Sun with clouds: Weak high pressure conditions.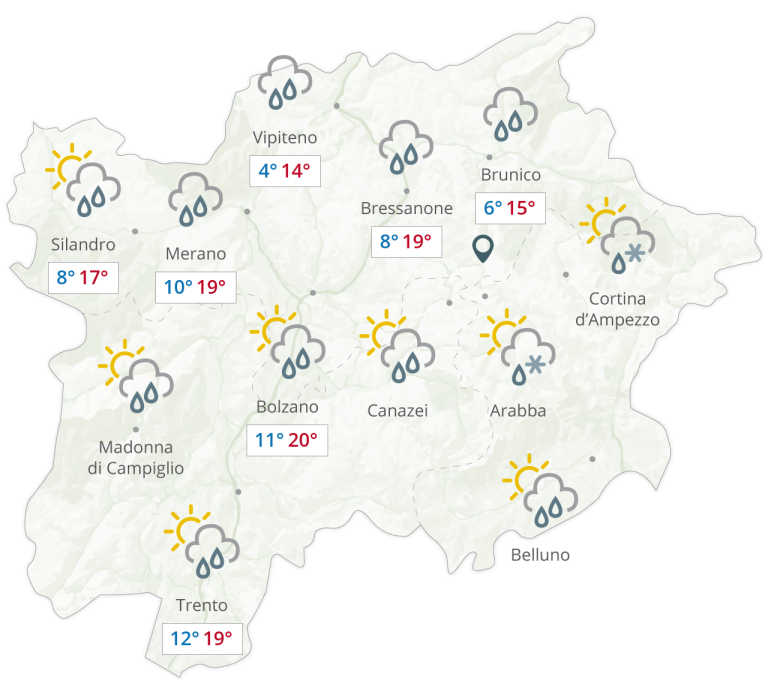 The weather
Partly sunny with some high clouds. In the night some light precipitations on the alpine crest. High temperatures between 7° and 15°.
Mountain weather
High and medium-high clouds. In the night in the North light snowfall.
Tomorrow 5th of Mar 2021
Unsettled in the North, sunny in the South: North-westerly upper level flow will bring humid air masses towards the Alps.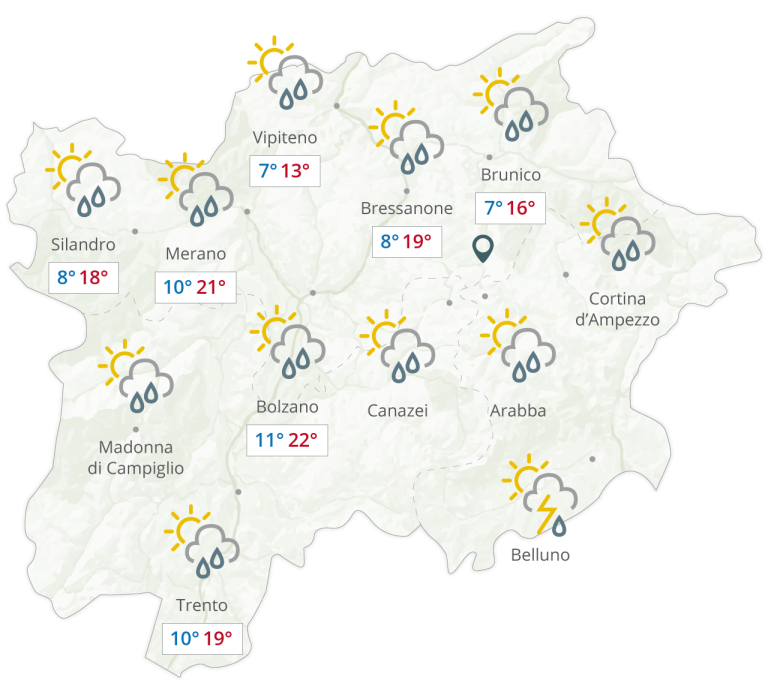 The weather
Cloudy sky with light snowfall along the main alpine crest. Sunny weather with harmless clouds and North foehn in the South. Top temperatures between 6° and 16°.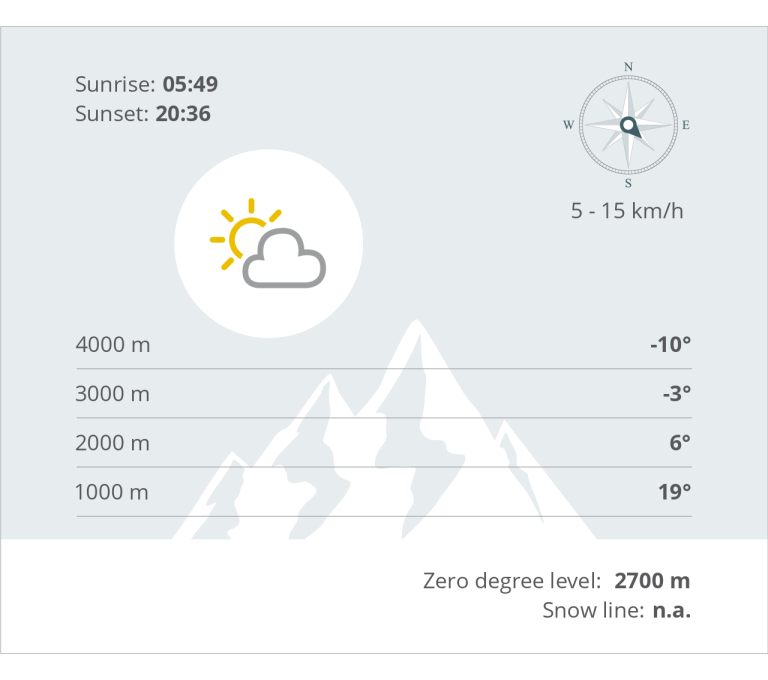 Mountain weather
Clouds and light snowfall in the northern mountains. Quite sunny weather in the South. Decreasing temperatures.

saturday
06
Partly cloudy
max: 14°
min: -9°

sunday
07
Partly cloudy
max: 15°
min: -10°

monday
08
Partly cloudy
max: 16°
min: -9°

tuesday
09
Partly cloudy
max: 15°
min: -8°