Today 7th of Nov 2019
Partly sunny: Weak high pressure conditions.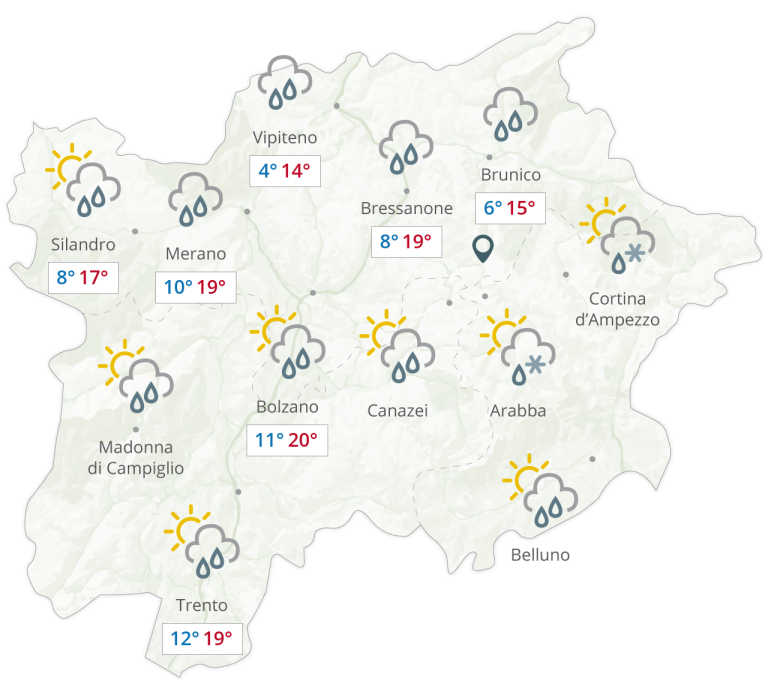 The weather
During the afternoon more and more clouds, in the evening and night rain from south. High temperatures between 5° and 12°.
Mountain weather
Mostly clear sky. In the second part of the day many clouds from south-west and in the evening local snowfall. The south-west wind will be stronger.
Tomorrow 8th of Nov 2019
Rain and snowfall: A depression will determine the weather in the Alps.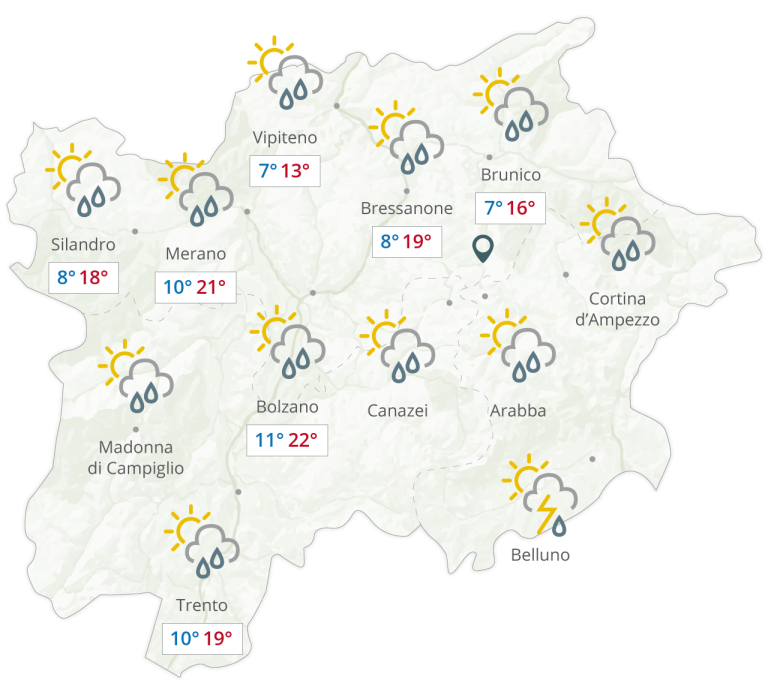 The weather
Cloudy and unsettled weather with partly strong precipitation. Snow line falling locally under 1000 m. Temperatures between 0° and 6°.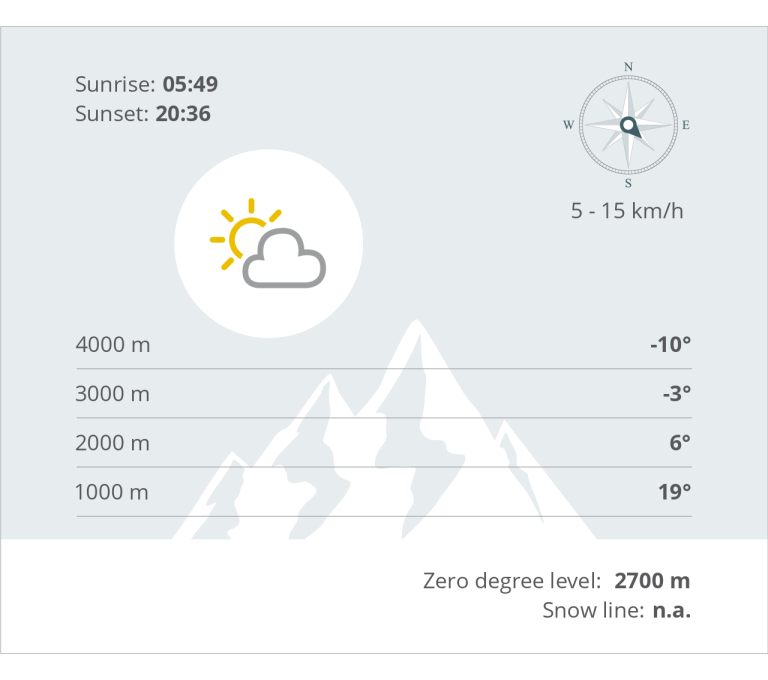 Mountain weather
Winter conditions on the mountains with snowfall. Locally will fall 50 cm of fresh snow.

saturday
09
Cloudy, sleet
max: 10°
min: -2°

sunday
10
Cloudy
max: 10°
min: -5°

monday
11
Cloudy
max: 11°
min: -7°
tuesday
12
Very cloudy
max: 11°
min: -1°