Today 3rd of Dec 2023
Very sunny: A high pressure system will bring dry air and stable conditions.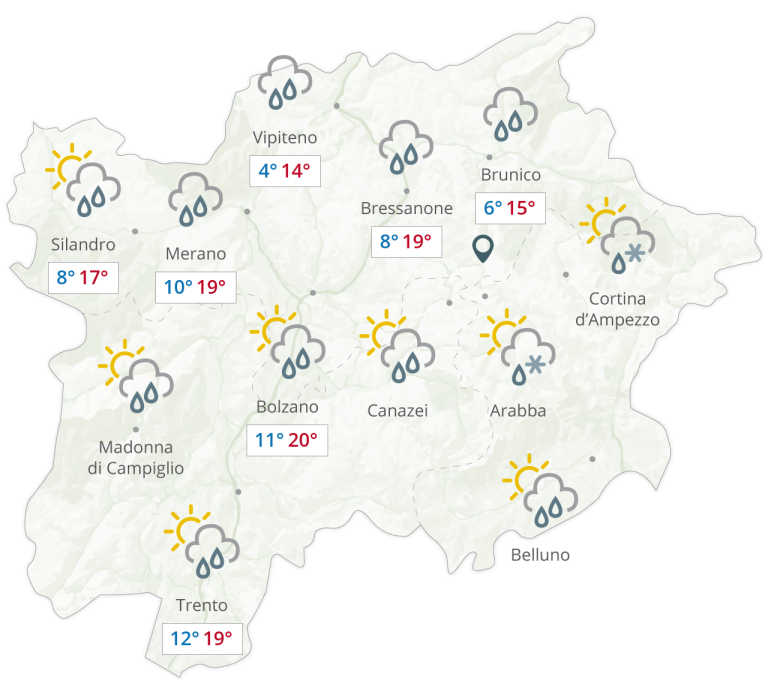 The weather
The sun will shine from a mostly cloudless sky throughout the region. The north wind will weaken. Maximum values from -2° to +7°.
Mountain weather
Very sunny with clear sky. Weakening winds, but very cold for the time of year.
Tomorrow 4th of Dec 2023
Cloudy and very cold: Humid air reaches the Alps from south-west.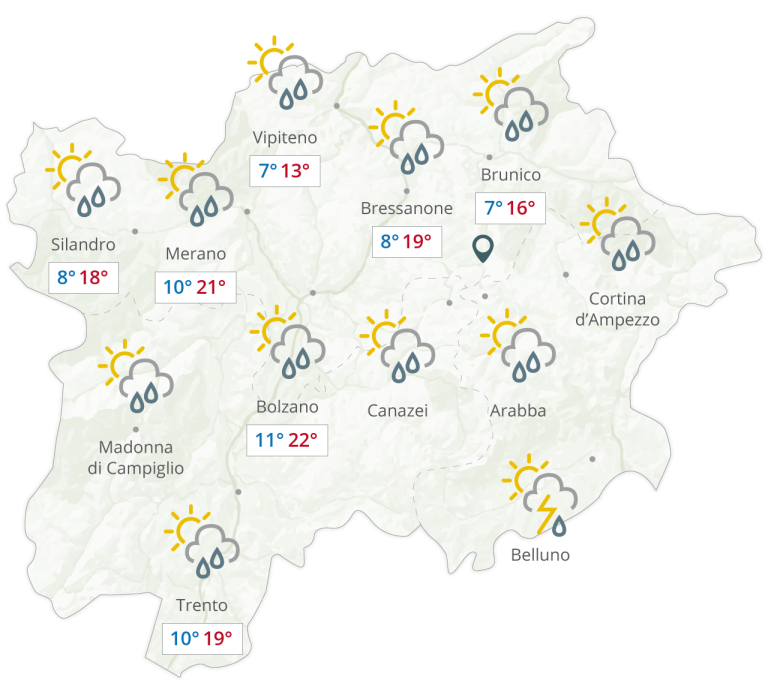 The weather
Clouds will increase in the early morning and it will be cloudy the whole day. Very cold, minimum temperatures from -11° to -4°, highs between -2° and +2°.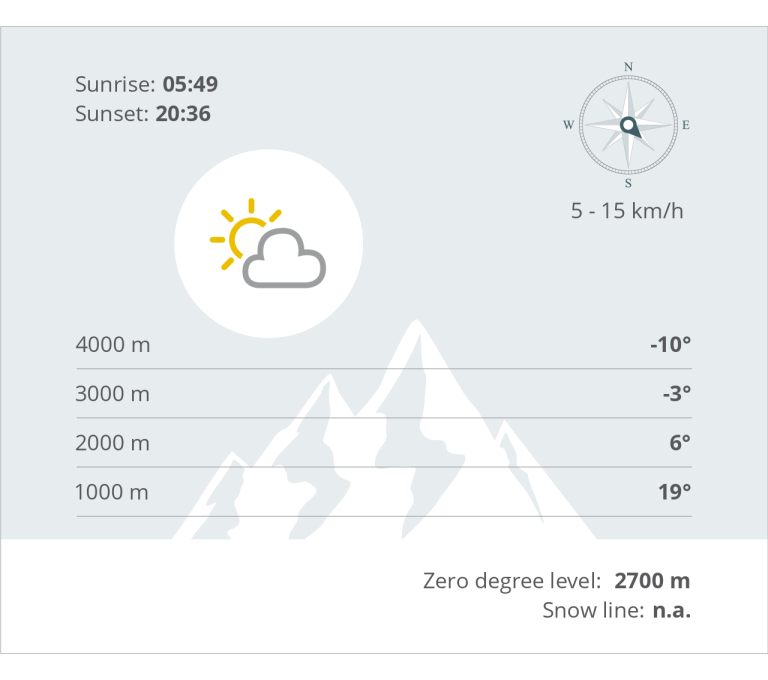 Mountain weather
In the morning hours clouds will move in from the west and the sun is soon obscured everywhere. Initially, the clouds will be above the peaks, but as the day progresses, higher mountains will be covered in fog and a few snowflakes will fall in places.
The next days
Clouds and sun: Tuesday still cloudy with some light snow showers especially on the mountains. On Wednesday quite sunny conditions in the southern parts of the region, more clouds in the north. Thursday mostly sunny weather. On Friday increasingly cloudy conditions during the day.

tuesday
05
Dull
max: 4°
min: -7°

wednesday
06
Cloudy
max: 6°
min: -10°

thursday
07
Partly cloudy
max: 5°
min: -11°
friday
08
Very cloudy
max: 5°
min: -11°