Today 17th of Jan 2020
Sunny weather: High pressure conditions.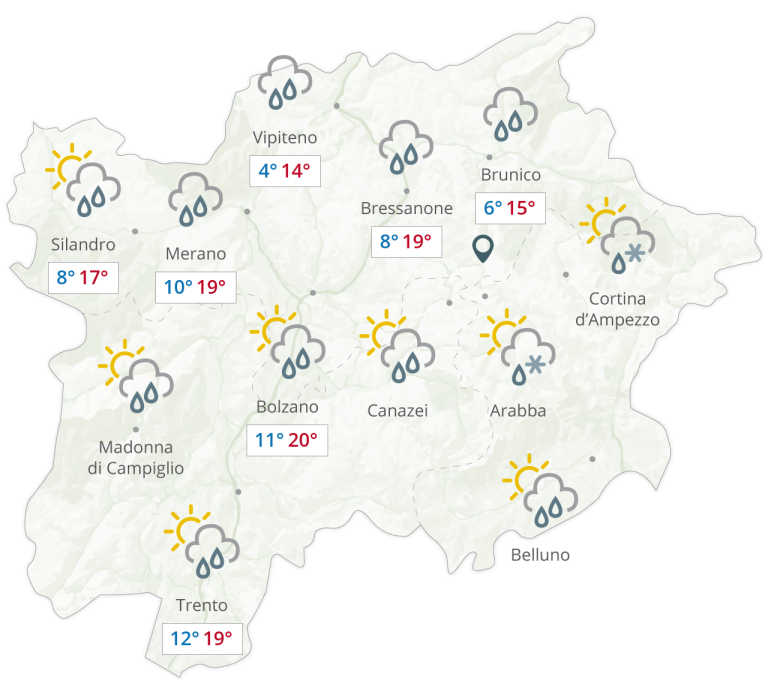 The weather
Sunny weather with some high clouds. High temperatures between 2° and 8°.
Mountain weather
Sunny weather with few high clouds. Falling temperatures during the day. Stronger south-west wind.
Tomorrow 18th of Jan 2020
Cloudy, light snowfall: A cold front crosses the Alps.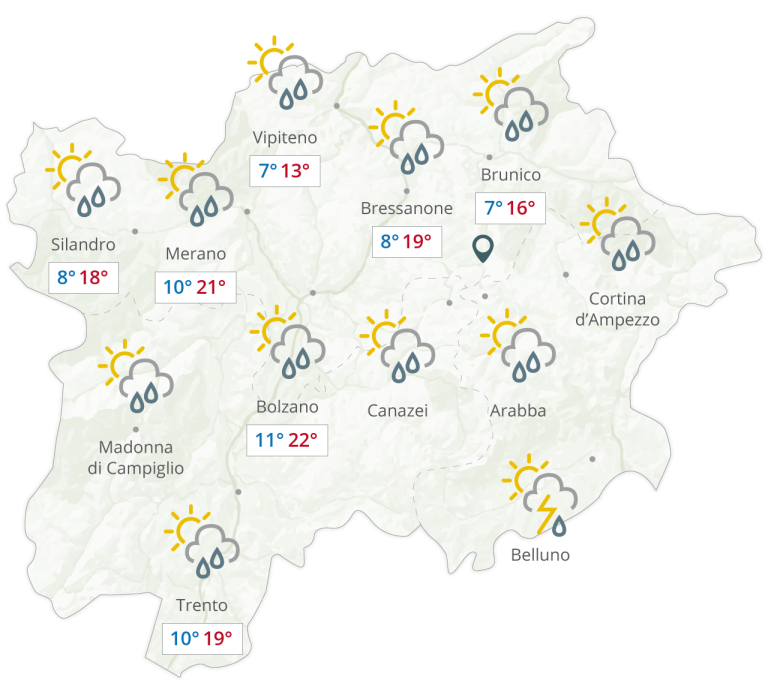 The weather
Cloudy weather with some light snow showers, 0 to 5 cm of new snow is expected in the valleys. Northerly winds during the day. In the morning temperatures around 0°, highs from 0° to 7°.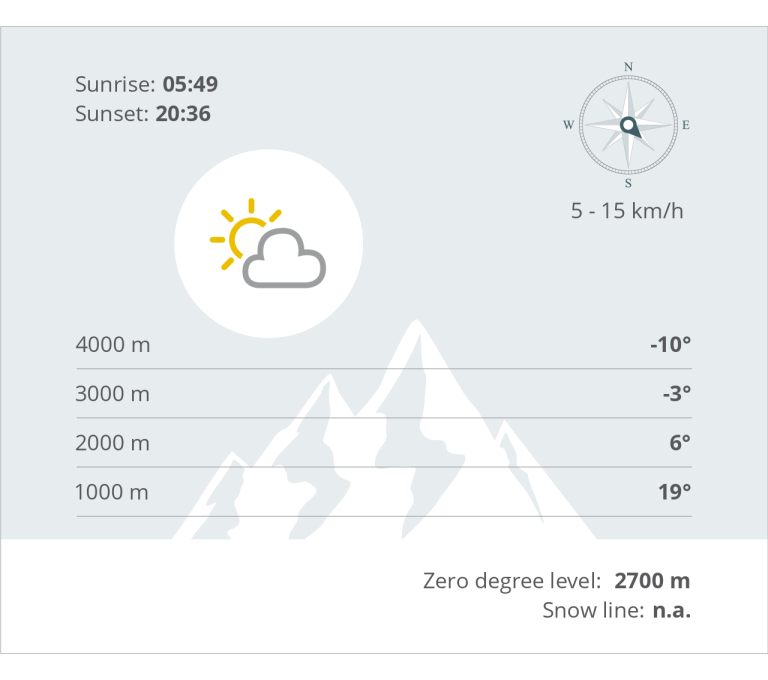 Mountain weather
Clouds and light snowfall causes conditions of low visibility. Precipitations will stop in the afternoon from the West. Amounts of new snow between 5 and 10 cm.

sunday
19
Cloudy
max: 8°
min: -8°

monday
20
Partly cloudy
max: 7°
min: -11°

tuesday
21
Partly cloudy
max: 7°
min: -11°
wednesday
22
Sunny
max: 8°
min: -10°